Rexing GT
1499 €
Full carbon fiber body: high strength, lightweight and superior finish
4.3″ LCD color display
15 x RPM LEDs (RGB)
3 + 3 LEDs at left and right side
13 x industrial grade push buttons with snap action

Included: 2 x 12 pcs high-quality button labels

2 x easy-to-reach, thumb-operated rotary encoders
2 x rotary encoders on the front side
12-position switch (lower right corner)
2 x momentary toggle switches
Magnetic paddle shifters

Omron switches for ultimate reliability
No metal-to-metal contact: reduced noise

Original Alcantara® grips: superior quality and feel
Weight: 1150 g | Diameter 320 mm | Grip thickest section 42 x 26 mm
Related Products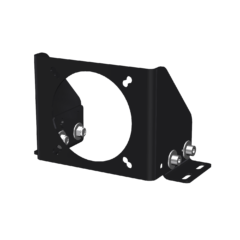 Mount for Simucube
Adjustable motor mount, compatible with:

Simucube 2 Sport, Pro and Ultimate
Simucube 1 with MiGE motors (20 and 30 Nm models)

Fits natively all Simucube 2 models as the mount has two sets of bolt patterns (Ultimate has smaller pattern vs. Sport & Pro)
Height and angle adjustable
Fits directly to an aluminium profile with a minimum of 40×80 spec
Measurements: see picture
All holes and slot holes for M8 bolts
Material: 3 mm steel
Surface: powder coated matte black
M8 bolts, nylock nuts and washers for fixing the 'paws' (part #2, see pic) to the mount are included
Note: regarding the upright direction (lowest) fixing bolts: depending on the rig / frame that the motor is installed, required bolt lengths vary. You can request bolts to be included in the delivery (mention it in order comments). We can't guarantee the extra bolts and nuts delivery but we'll do our best to fulfill the request.
59

€