SIMGRADE° Thera TBC *PRE-ORDER PRICE!*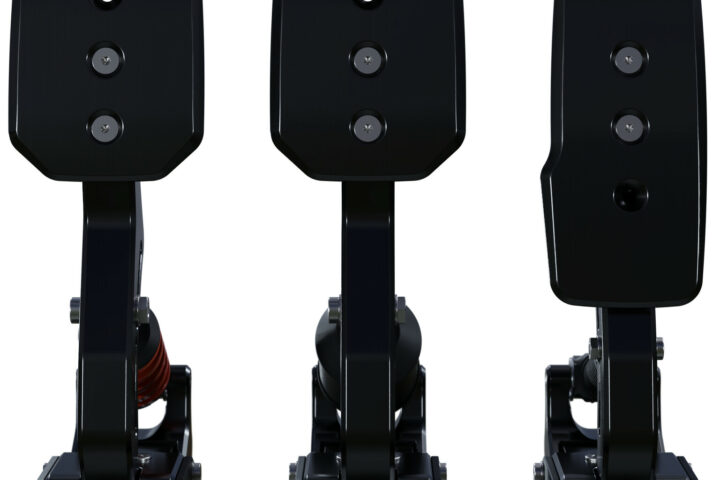 1079 € (870.16 € tax 0 %)
TBC = 3 PEDAL SET WITH CLUTCH
Billet aluminum structure. Black anodized finish. Ultra smooth, silent operation. Rigidity: like no other. Super fast & easy adjustments. Zero lateral play. Linear-force operated, high accuracy clutch – the first on the market.
Inspired by these features? If yes, SIMGRADE° Thera pedals is the #1 choice of weapon for your sim racing setup.
Need a base plate as well? Click HERE
FULL SPECS: SCROLL DOWN
Next deliveries estimated to start 18th – 24th of May.
Place your order now to secure a slot in the Thera pedals queue!
Copy and paste this URL into your WordPress site to embed
Copy and paste this code into your site to embed